Resilience Get Together! Introduction to resilience 
Free to residents of Blackpool and people who work in Blackpool
Why do some children bounce back better than others from disadvantage and adversity? How can we support the resilience of young people who are having a hard time? Evidence tells us that resilience-building skills can be learned by individuals and communities.  Parents, professionals and organisations can all use resilience techniques to equip young people to cope better with difficult circumstances. Young people can also learn ways to help themselves.
For some young people, mental health problems increase in adolescence. HeadStart Blackpool's Resilience Revolution has been funded by the Big Lottery Fund to give young people support and skills to cope when times are tough so they can do well at school and in life.
Do you want to support Blackpool's children and young people to be more resilient? Want to find out how the Resilience Revolution will help? This free workshop will introduce you to Boingboing's resilience principles that the Resilience Revolution is using in partnership with schools, community groups and charities and with families across Blackpool. You can learn new ideas, meet others and see what new opportunities are coming up to support young people in Blackpool.
Who should attend? Anyone at all who is interested in supporting children and young people in Blackpool to be resilient.
Resilience Get Together! Introduction to resilience
Date: Tuesday 15 May 2018 (3.00-4.30pm)
Location: Blackpool Enterprise Centre, Lytham Rd, Blackpool FY4 1EW
Price: Free to residents of Blackpool and people who work in Blackpool. Limited spaces, so please book early.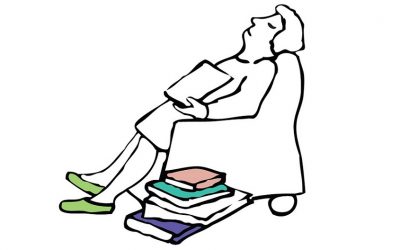 Whether newly qualified, experienced, facing uncertainty, change or striving for a work life balance, this training day will support you to: Understand what presses your buttons; Explore your growing edges; Become aware of your limitations and challenges as a practitioner.
read more